Maharashtra Enviro Power Limited is a SPV promoted by SMSIL with a target to BUILD, OWN, OPERATE & TRANSFER two Common Hazardous Waste Treatment, Storage and Disposal Facility (CHWTSDF) at Ranjangaon, near Pune and Butibori near Nagpur.
The hazardous waste (management & handling) rules, 1989 and the amendments there after restrict the industries from dumping their solid wastes indiscriminately. At the same time these permit the industries to dispose off their wastes in safe & secured manner. It has been made mandatory by the government to dispose off hazardous waste in systematic and scientific disposal way and pollution control boards have been asked to ensure compliance. For systematic & scientific disposal of solid waste, a common facility can be constructed where care is taken to avoid minimize the negative effects on the environment.
MEPL Ranjangaon and MEPL Mandwa are CHWTSDF with secured landfill and destruction of waste by Plasma Gasification Vitrification Reactor (PGVR). It also provides the transportation service for hazardous waste from industries to the facility.
State of art facility for hazardous waste disposal
PGVR technology for destruction of hazardous waste.
GPS enabled transportation vehicles
Scientific storage of incinerable hazardous waste
Well equipped MoEF approved laboratory
ISO 9001, ISO 14001 & OHSAS 18001 certification
Waste Heat Recovery from PGVR
MEE & ETP for leachate treatment
Vision
To Attain and Retain No.1 position
in every Environmental Business
Line wherever we are
Mission
Stakeholders
Employees
Customers
Government
Lenders
Suppliers
Society
Shareholders
Values
"We will work with"
Honesty
Integrity
Growth
Hard Work
Learning
Innovative
Fairness
Team Work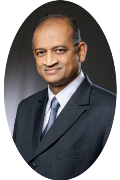 CA Hemant C Lodha
Managing Director
---
He is a Chartered Accountant and having experience of working in industrial environment since 1980.
Mr. Asif Hussain
Whole Time Director
---
He is a multi task management Executive & has a rich experience in system audits & implementation of management System.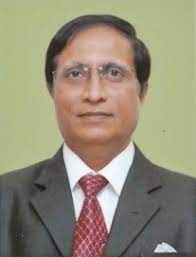 Dr. Satish Wate
Independent Director
---
He has been conferred with VASVIK Award in the year 2013, Chemcon award in 2014 and Vidarbha Gourav Puraskar in 2019.
---
Testimonials
Very interesting and benchmark process for the treatment of waste.
Michael Dillmann
VOLKSWAGEN INDIA PVT LTD
Very impressive plant. Very commendable efforts to have succeeded in putting up first of its kind in the world.
Su Thai Ping
M.D. - Future NRG Sda Bhd., Malaysia
A commendable task for the innovativeness. Good organization and system establishment. A very good learning experience. Keep it up.
Very impressed by the development and the plasma gasification plant is the latest technology
Dato' Fu Ah Kiow
Chairman - Future NRG Sda Bhd., Malaysia
Thank you for a very informative and professional tour of your plant. Reichhold very much appreciates the service provided by your company.
Richard Donovan
REICHHOLD INDIA PVT LTD.
Thank you for your good and frank remarks on the challenges in completing the PG plant. Perhaps you can be more explicit on what you would have done better. Overall your hospitality was excellent and beyond expectations.
Sukit Bejrsuwana
Renewables Plus Co. ltd Bangkok, Thailand
Superb facility. its proud to see such an unique facility. The house keeping never lets you feel that hazardous waste is handled. You have an excellent team, very knowledgeable, experienced and dedicated & more than that very friendly.
Syed Khaja Mohiddim
Special officer to Chief Minister, Karnataka State, India
Outstanding facility that represents a comprehensive approach to waste handling. Waste to energy recovery a systematic approach to process improvement. A focus on continuous improvement. Lastly the commitment to overall environmental sources is commendable and responsible.
Richard Fish
C.O.O - Alter NRG Corp. Canada
A very strong and diverse team whom is dedicated to the disposal of waste safely. We are pleased to have a strategic partnership with SMSIL.
Mark Montemurro
President & C.E.O. - Alter NRG Corp., Canada