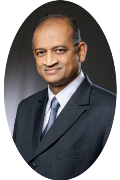 CA. Hemant C. Lodha
Managing Director
---
He is a Chartered Accountant and having experience of working in industrial environment since 1980. He has traveled extensively around the globe and worked in India, Indonesia and Sri Lanka. Website: www.hemantlodha.com
Born in Jodhpur, India on 12th June 1956. Did his graduation (1976-79) from GCA, Ajmer and CA (1980) from Mumbai. He started career from Kalpataru, Mumbai, later shifted to Nagpur and worked for FACOR, Star Circlips and Coventry Springs till 1990. In 1990 he joined INDORAMA and got shifted to Indonesia. In 2001 after working for a brief period in Thailand and Sri Lanka returned India & decided to settle in Nagpur and after doing few ventures joined SMS Group to setup an Environment & Clean Energy Division. Still working with as a MD of SMS Envocare Ltd. www.smsenvocare.co.in
So far he visited 39 countries for business expansion and different commitments. His passion for gathering quotes facilitated him in compiling book titled "Words of Wisdom", "A to Z of Entrepreneurship" & Nectar of Wisdom contains 108 blogs for better personal and professional life.
He has founded "HELPLINK Charitable Trust" with a motto that WE LINK THE NOBLE PATRONS AND NEEDY CHILDREN focusing on child education. Presently, under the trust running 2 programs CAFÉ (Child Adoption for Education), CARE (Child Adoption for Rehabilitation & Education) more information is available on www.helplink.info. His recent project is propagating UNIVERSALISM. www.universalism.in is based on 3 principles. Wisdom, Duty and Love. Honors & Awards
>
Excellence in Social Service (July 2012) By Rotary Club of Nagpur East
Ahinsa Award (October 2014) awarded by Jain Sewa Samaj
Vocational Excellence Award (Sept 2012) by Rotary Club of Nagpur West
MCCIA Innovation & Entrepreneurship Award by Environment Club of India
Other awards
Paryavaran Gaurav Award to MEPL in 2012 by Dr. R. J. Rathi Charity Trust
Vasundhara Award in 2012 to MEPL by Maharashtra Pollution Control Board
Vasundhara Award in 2016 to Waluj CETP by Maharashtra Pollution Control Board
He is a Chartered Accountant and having experience of working in industrial environment since 1980.
Mr. Asif Hussain
Whole Time Director
---
He is an arts graduate with double diploma in Business Administration & Export Management. He has an experience of 20 years in Marketing & Administration in Manufacturing, Service & Environment Sectors.
He is a multi task management Executive & has a rich experience in system audits & implementation of management System. He has extensively travelled in India, Europe & the Middle East to enhance the Business Development activities.
He has a rich experience in system audits & implementation of management System.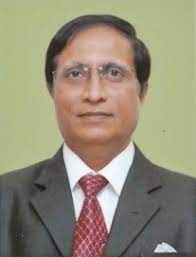 Dr. Satish Wate
Independent Director
---
Joined as a scientist and rose to the position of Director in August 2010 at CSIR-NEERI, Nagpur.
He was also holding additional charge as Director , Central Leather Research Institute, Chennai in 2015 . He was appointed as Chairman Recruitment and Assessment Board during 2016-19 by Prime Minister in the capacity as president CSIR .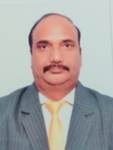 Mr. Rakesh Mishra
Whole Time Director
---
Science graduate with Master Degree in Marketing Management, having an experience of 24 years in Marketing & Administration.A proactive leader and planner with experience in strategic planning,market plan execution Key account Management, with skills in P&L management and competitior and market analysis.He is proficient in managing business operations encompassing finalization of strategic alliances, and development of products/services based on market/ customer satisfactions.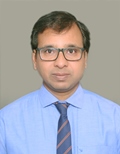 Mr. Prashant Maske
Whole Time Director
---
BE Electrical Engineering Graduated , Having working experience of 17 year in various fields HR , Purchase , logistics, Technical and solid waste Management process . He is associated with us from last 11 Year .